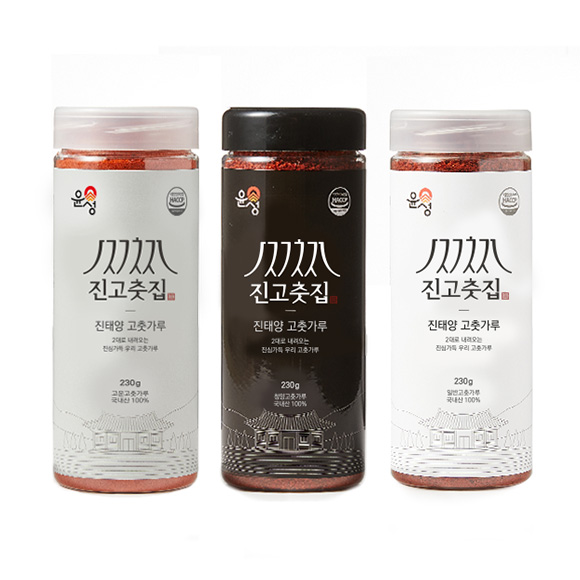 3-piece set of red pepper powder
This is Jintaeyang red pepper powder produced by purchasing the best red pepper and following the HACCP certification procedure. This product is regularly inspected by an authorized institution. Depending on the purpose of use, you can choose particles and spicy flavors.
Capacity
230g each
Composition
Ultra Spicy Cheongyang Pepper Powder,
Regular Red Pepper Powder,
Fine Red Pepper Powder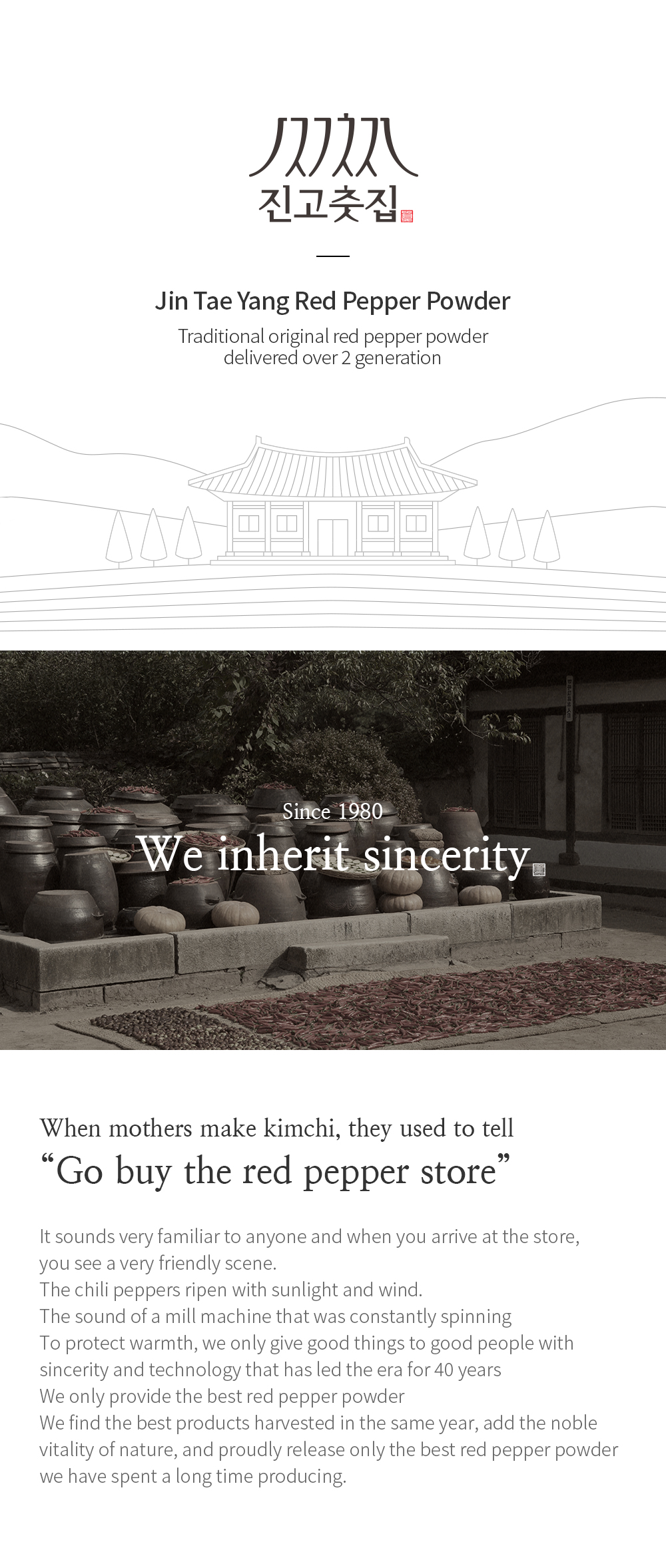 ※ The packaging of the product may be different from the picture.